Sneek peek of the 2019 route!
192 km and 7.244 metres of climbing
The second edition of MMR Asturias Bike Race that will be held from June 6 to 9 in Tineo and Lugones, will have a route of 192 kilometers with 7,244 meters of climbing split into four stages with two venues, three days in Tineo (Santa Teresa Trade Fair Center), using the singletracks marked by Gravity Zone - IMBA and the Camino de Santiago Primitivo as a main acis, and the last day in Lugones (Polideportivo de Lugones).
FLASH STAGE
The new FLASH STAGE will open the competition in Tineo with a short, fast and intense stage of 23.1 kilometers and 964 meters of elevation gain, and output by waves of categories. A rolling stage to make contact with the area.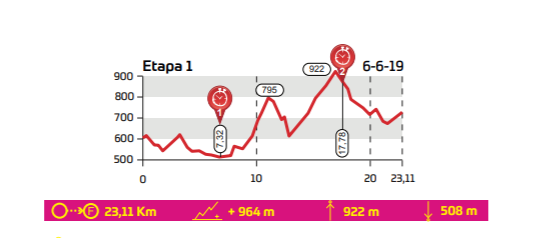 STAGE 2
The second stage of 57.5 kilometers and 1,971 meters of climbing will take place in emblematic places where the fun and the green of the Asturian landscapes will predominate. Roller sections and with magnificent views, dotted with affordable descents.

SUPER STAGE
The SUPER STAGE will be the queen day with 66.3 kilometers and 2,629 meters of elevation gain and wwill outstand the amount of singletracks and mythical stretches of 'flow'. The test goes 'in crescendo' in technical and physical difficulty.

FINISHER STAGE
The last 45 kilometers and 1,680 meters of climbing of the FINISHER STAGE stands out by two ascents to the emblematic Monte Naranco. The most technical stage, with a number of trails both up and down, and a final and demanding descent to finish with a big smile.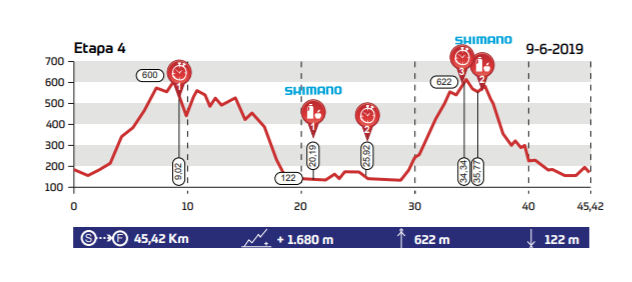 More information about the route, here.